Our Mission
To expose students to the field of psychiatric and neurologic pharmacy, raise awareness of mental health issues, and prepare our students to serve those suffering from central nervous system disorders.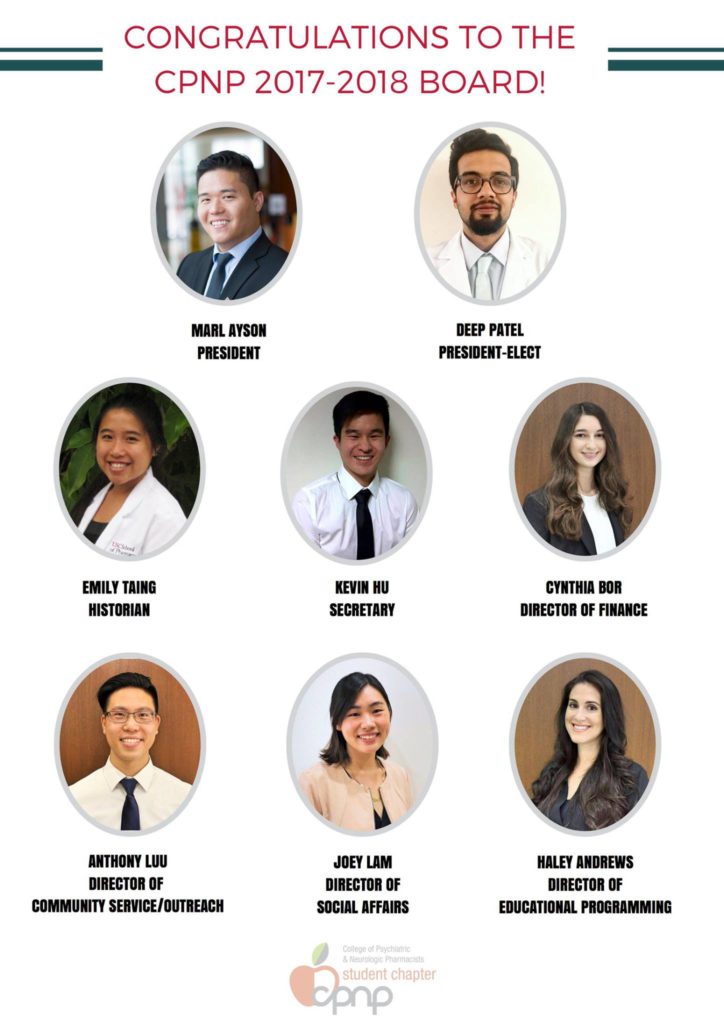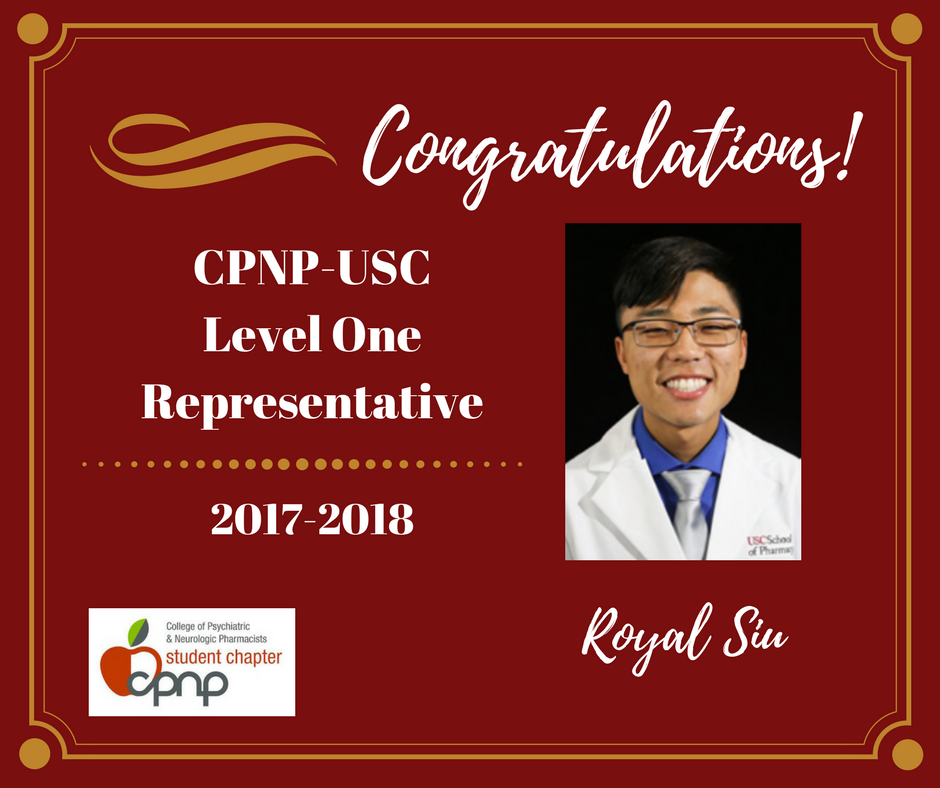 About Our Organization
CPNP USC is a student chapter of the national professional society The College of Psychiatric and Neurologic Pharmacists (CPNP) which was founded on March 24, 1998. The vision of CPNP is to have a neuropsychiatric pharmacist accountable for optimal medication therapy for every individual living with a psychiatric or neurologic disorder.
Executive Board: